LAURIE MILLER MUSIC
Laurie Miller - Indie Pop-Rock (Linkin Park meets Gwen Stefani), Punk (Green Day), Funk (Red Hot Chili Peppers), Instrumentals, Compositions, Solo Piano, and Cues
Recording Artist/Professional Musician (Actually made my living as a professional bass player for 20 years), (Classically trained pianist, classical guitar, bass - all styles - slap and soloing, ukulele, violin and cello)
DAW - Pro Tools, Spitfire strings, Hans Zimmer Strings, Izotope/Ozone, etc.
+ June 2018 News: Released, 'I Like You! (XOX)'
+ April 2018 News: My Song, 'I Like You! (XOX) is part of the Most Played Song on Reverbnation List!
+ My song B-O-R-I-N-G! was selected judges as a Top 5 Winner in the Rock category of the 19th Annual Great American Song Contest.
http://www.greatamericansong.com/winners.php
+ My Song 'I Like You (Reloaded) was alos a Finalist in the Rock Category


+ March, 2018 News: I received notice that my Christmas song, 'One Thousand Lights' received Semi-Finalist in the Song of the Year contest-
(I only had about two hours to write this song in, and only a few hours for production.
Since the contest submission I've edited the lyrics and plan on adding the new Spitfire strings I've aquired and
taking time fully produce and edited it.)
One Thousand Lights - YouTube video!
+ Licensed Music
+ Award Winning Songwriter
+Played bass for the Jimi Hendrx Guitar Competition Tour
Played bass for Goldy McJohn (Steppenwolf's keyboardist and founding member)
Played NAMM Showcases
+ Added a video with a Drone sound I created in ProTools, and video created in iMovie:
Sound Space - Drone Sound Video
+ Adding a Disco.as this month
+ In the meantime, you can hear several songs at my Reverbnation link below
+ https:www.reverbnation.com/lauriemiller
+ Releasing soon - 'I Like U (XOX)'
+ Releasing soon - 'You're Boring (Better Lost Than Found)'
Creating Lyric Videos for all songs. Sharing soon!

Feel free to subscribe to my YouTube channel: https://www.youtube.com/user/LaurieMillerBand - and let me know if you have one, I'll do the same.
Same goes for Facebook 'Likes' : https://www.facebook.com/LaurieMillerMusic
"Imperfections are what make people and things beautiful!"
Contact: bassnlegs@aol.com
(425) 231-4019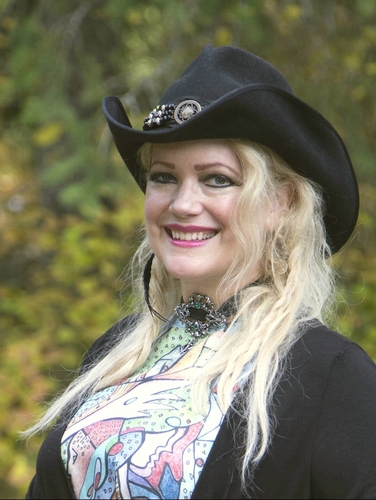 Wearing my award winning art on my dress